Echo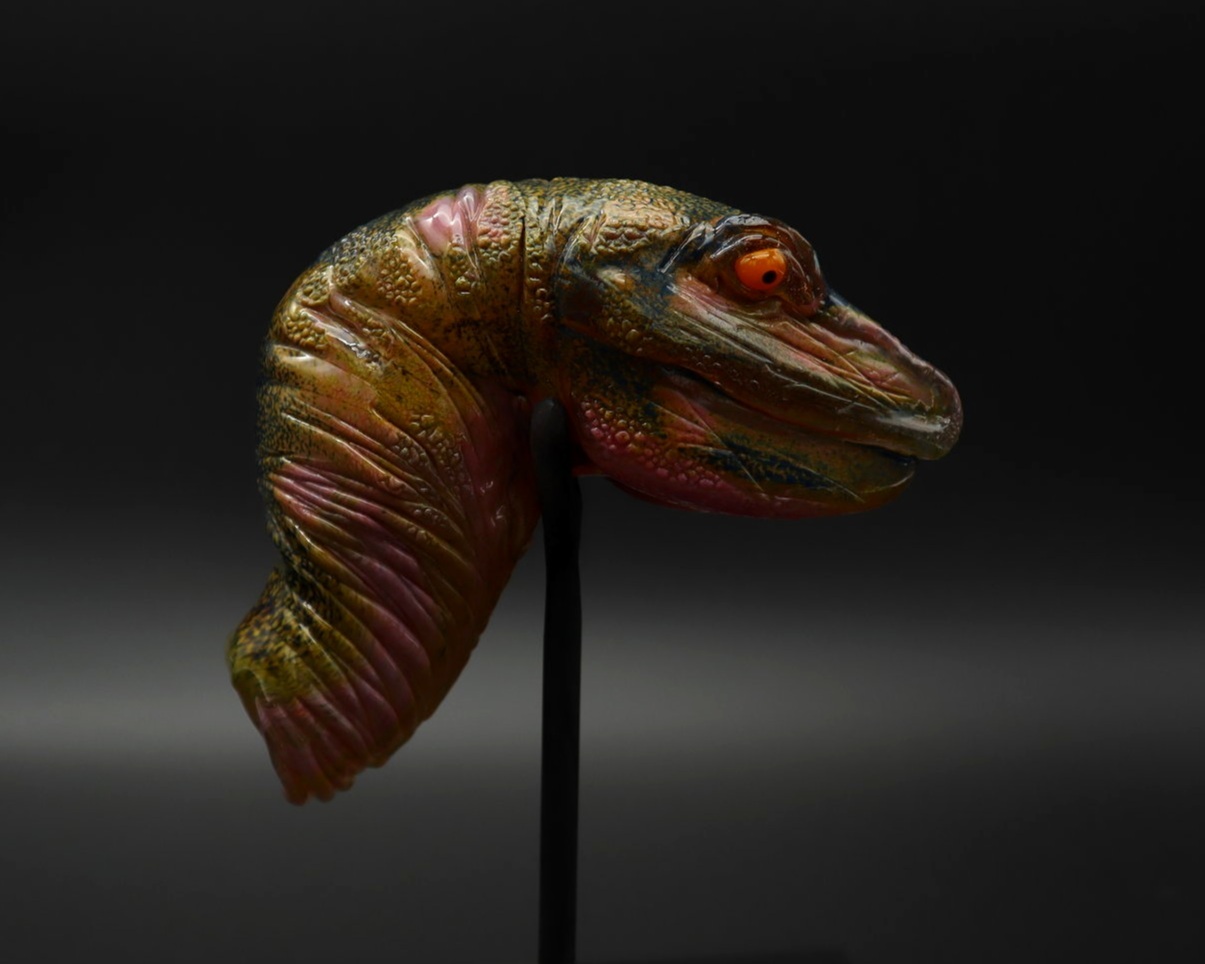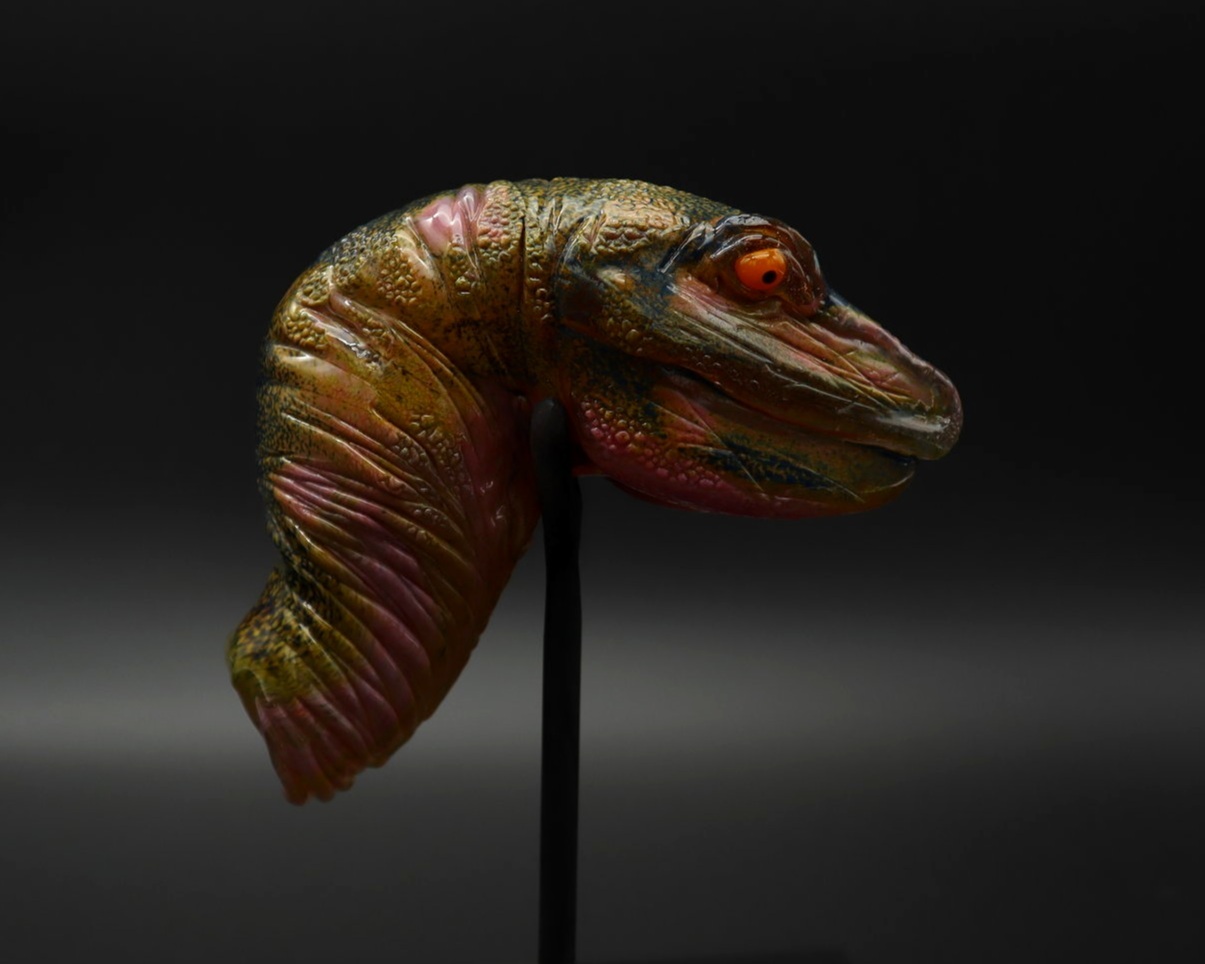 Echo
A velociraptor study, in shades of ochre, navy and rose.
This glass sculpture measures 2" wide, 5" deep, and 4" tall, and sits 7.5" tall when it is resting on the included steel base. The base platform measures 5.5" x 6".
This piece is completely handmade and one-of-a-kind, and a video of the making of this exact piece can be seen here.
For shipping rates outside of the U.S. please contact us at grantgarmezyglass@gmail.com